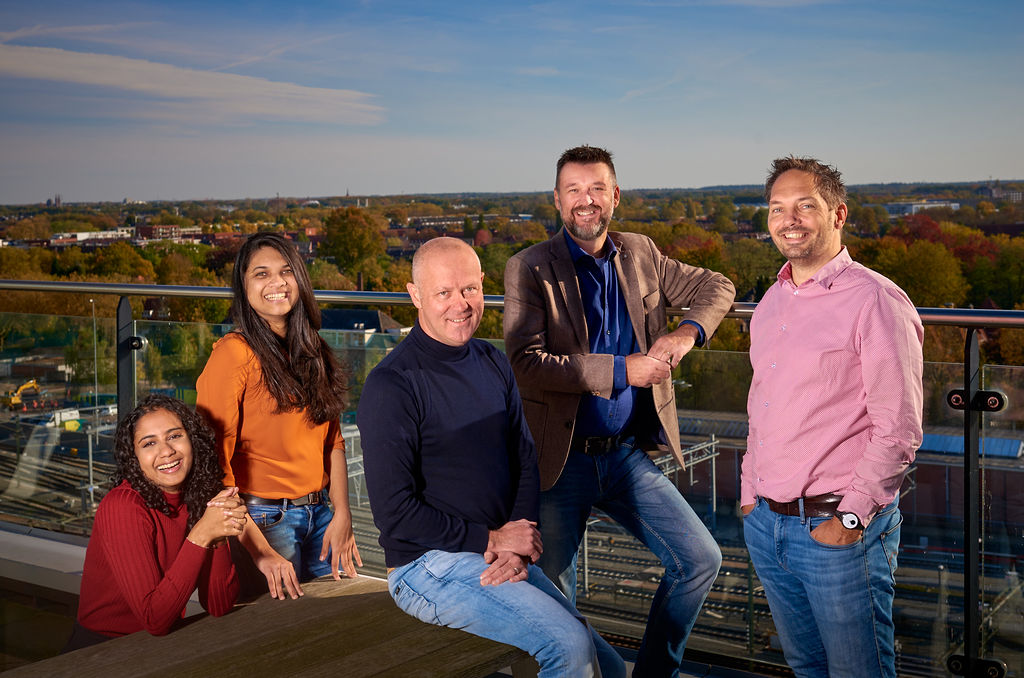 ICT Group has been bringing people, technology, and ideas together for 45 years. As a leading supplier of total solutions for the industrial automation, we connect technological expertise and specialist industry and domain knowledge to innovative solutions for our clients. At the centre of all this is not the IT solution, but rather the client's business need. The never-ending challenge to think along and to innovate enables us to realise state-of-the-art solutions. There is a reason why we were crowned Digital Transformer of the year.
Passionate commitment
We are passionately committed to our stakeholders; to helping each other to grow and become more sustainable and future-proof. We promise our clients a sincere partnership. We think along with them and come up with our own ideas and suggestions. All of this to help them to offer the best possible solution. As a partner, we are committed and passionate, but also open, transparent, and reliable. We say what we do and do as we say.
Inclusive working environment
It is very important for ICT Group to create a working environment in which colleagues can be themselves, keep up to date in their fields, and keep developing themselves, both personally and professionally. And always starting from their ambition and passion for technology. An inclusive and diverse working environment in which colleagues can work together to create innovative solutions, help each other out, and share their knowledge, with enough space to develop and pitch their own ideas. We aim at durable relationships, giving each other space and respecting each other's wishes, ambitions, and interests. All of this with the ultimate goal of making the world a smarter place for all of us, day by day.
Core values
We do all of this together. Only then ICT Group can make a difference. It is precisely this combination of thinkers and doers that makes a company grow and gives it a face and personality. As different as we may be sometimes, there is always something that connects us. Within ICT Group, we thought about what connects us as businesses, departments, and colleagues. Based on this, we established an umbrella of core values, giving each part of ICT Group space for their own identity, culture, and individual values.
We are leading experts

It is our challenge to link people, technologies and ideas

We are passionately involved
These Group values have been laid down in a practical leaflet. They form a good starting point. Now, it is up to us to protect and further develop them.