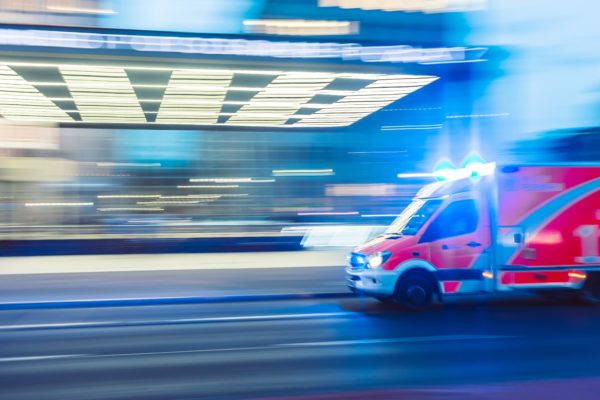 Pregnant women and their unborn child who live in the region are exposed to increasing risks due to excessively long driving times to the hospitals in the surrounding areas. The issue is a serious and recurring concern of health care providers and government organisations.
The issue raised a number of questions, including a question about the possibility of using Sense4Baby to make a CTG while the mother is in a moving ambulance and then stream the CTG to the hospital. A number of parties , including the midwife practice Madelief, collaborated to investigate the possibilities and the reliability of making a CTG with Sense4Baby in a moving ambulance.
CTG registration with Sense4Baby was tested during a simulated test drive in the beginning of July. The test consisted of a 20-minute drive at high speed and a blaring siren from Emmeloord to the Tjongerschans hospital in Heerenveen. Obstetrician Karine van der Heijden describes her experience: "I was in the ambulance to start the CTG, and we tested any possible interference from other devices in the ambulance. For instance, the ECG, blood pressure equipment and walkie-talkie. It turned out that these had no influence on the CTG made with Sense4Baby." A gynaecologist monitored the entire process during the test drive via a livestream and evaluated the results.
There are numerous instances of pregnant mothers contacting or visiting the first line obstetrician because they can hardly feel the unborn child or cannot feel it at all. Such cases require a CTG, i.e. a cardiogram of the unborn child. This can be performed by the obstetrician. If a mother opts for a home delivery, there are also instances of the mother having to be taken to the hospital due to complications occurring during the delivery phase.
If any complications occur during the pregnancy or delivery phase, there are benefits to streaming the CTG to the hospital. In those cases, the long driving time is used to collect crucial information, allowing immediate actions to be taken upon arrival at the hospital.  Sense4Baby thus saves time and possibly also saves lives.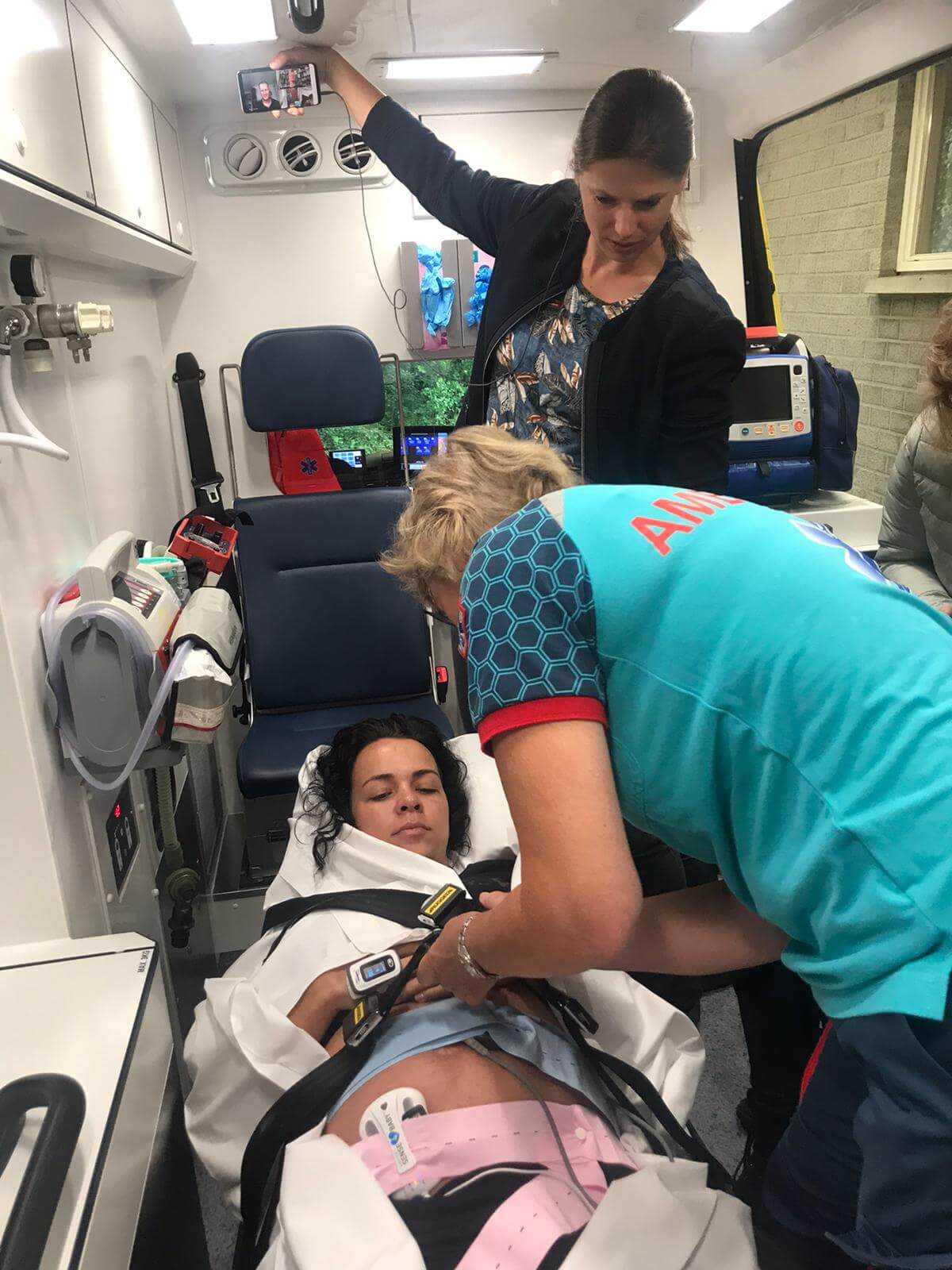 About Sense4Baby
Sense4Baby is a portable and wireless system for monitoring pregnancies. Sense4Baby is a mobile version of a CTG monitor that can be used to make a cardiogram of an unborn child. The obstetrician or the pregnant mother herself can make the cardiogram at home.  This data is sent to a secure online portal, allowing the gynaecologist to monitor the data in real-time or at a later moment.  This allows the various parties involved to monitor the mother's heartbeat, the baby, blood pressure and any contraction activity. Sense4Baby has already been applied by several hospitals and obstetricians in The Netherlands during the last six years.
More information?
Contact our expert