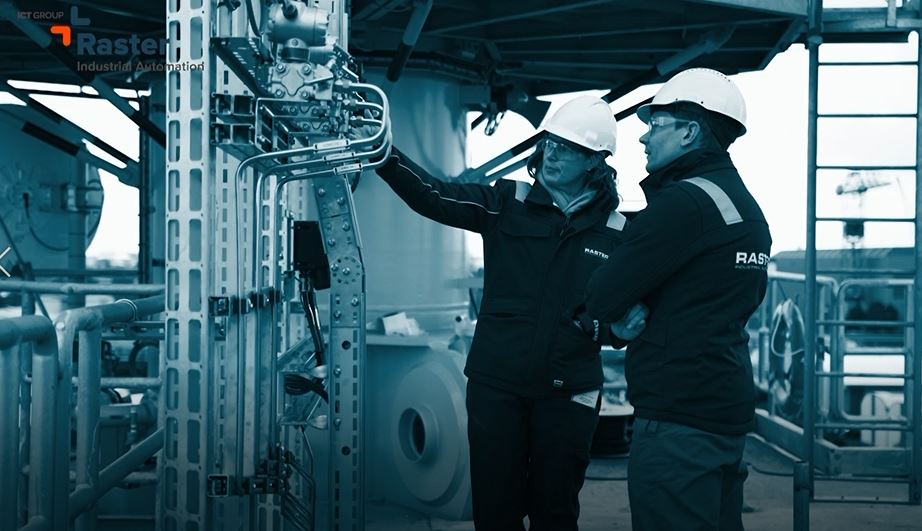 Meet our colleagues from Raster. In the video, Julian van Basten, Claudia van Batenburg and Dennis van den Hout talk about their experiences. They have recently been working on the production platforms of IOG, at the yard of HSM Offshore in Schiedam.
Working at ICT Group
As Manager Engineering, Julian has been involved from the design phase to the realisation of the Integrated Control and Safety System. Raster provides the complete control through the ICSS. As Lead Engineer for this project, Dennis van Hout provided an OPC server in the system so that a data connection could be established.
"We do the special things and that makes the work very interesting. You go to places you wouldn't normally see, like the offshore world."
- Dennis van den Hout
Watch the video to find out why Julian, Claudia and Dennis are so enthusiastic about working at Raster.