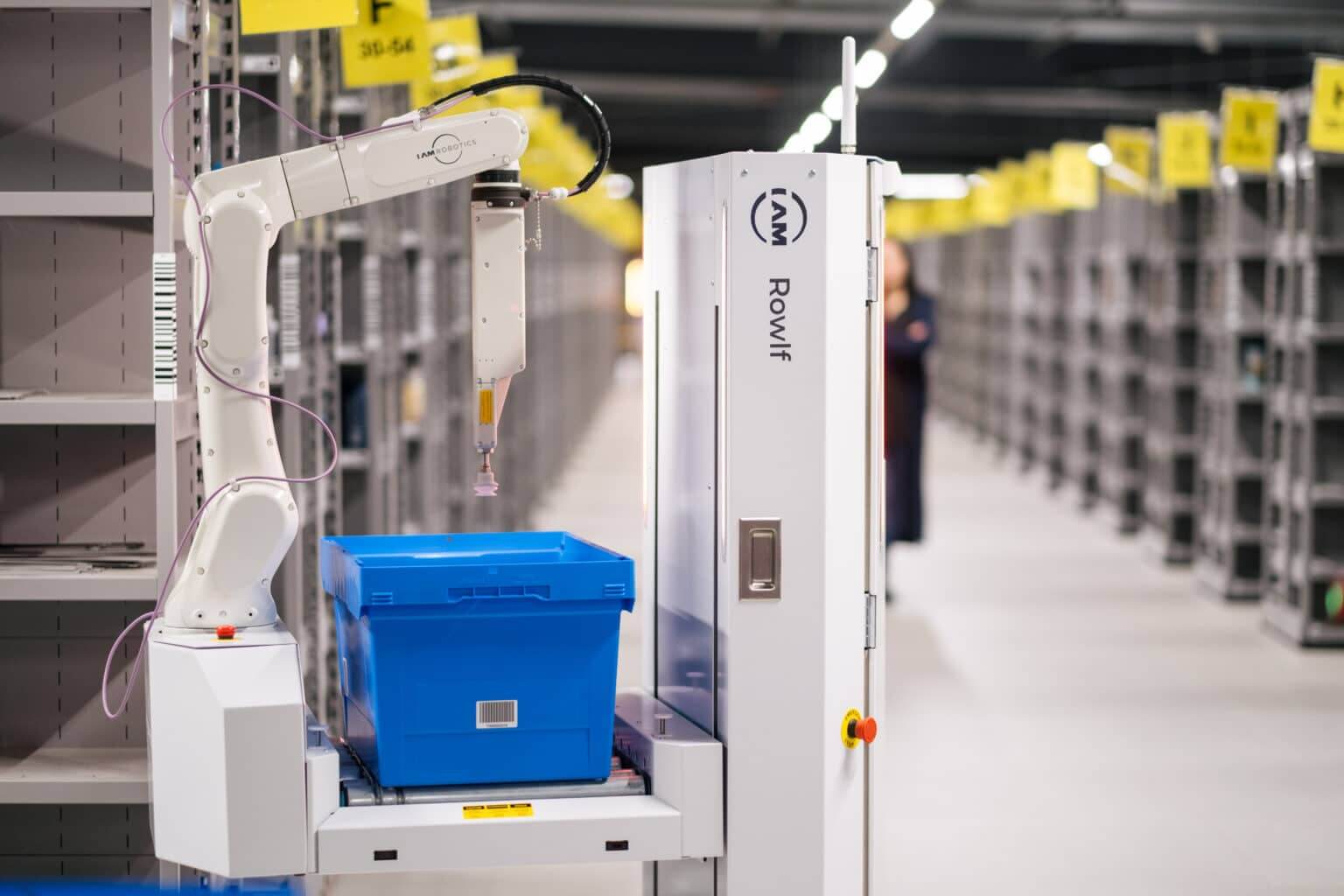 Project
Hypermodern e-fulfilment center Kruidvat leads to considerable expansion of WMS
ICT Group connects Warehouse Management System to robots and conveyor system
A.S. Watson, parent company of Kruidvat and Trekpleister, among others, recently doubled the capacity of the e-commerce DC in Ede by not only expanding the floor space with mezzanine floors, but also by extensive mechanization and automation of processes. This is done, among other things, by deploying robots on wheels.
The Warehouse Management System (WMS) also had to undergo a major rebuild due to these major changes. "We rebuilt with the store open. And because of corona, that store was busier than ever," says a proud Aad Ramondt, Manager of Supply Chain Development at A.S. Watson. He looks back on a successful project.
A.S. Watson has been working with a customized WMS in its distribution centers for almost thirty years. To be prepared for strong growth of the e-commerce operation, the company decided in 2019 to double the capacity of the existing e-DC in Ede. By building mezzanines, 8,000 m2 of additional space was created. 1.2 kilometers of conveyor belts were realized to move crates of customer orders and packages. And the order pickers were given twelve new colleagues in the form of robots that can recognize articles with an electronic eye and pick with a robotic arm.
"The fact that we rolled out the system in a period of five weeks is a real achievement. All the more so because this project took place in the middle of COVID-19 time, during which we had to work together remotely." Aad Ramondt, Manager of Supply Chain Development at A.S. Watson
Integration Warehouse Management System with other systems
The operation in the DC is controlled by a custom WMS that was developed by ICT Group and has also been managed by them for years. The WMS integrates not only with the ERP system, the conveyor system and the robots, but also with smart algorithms developed by the company Pipple. These algorithms determine the most efficient walking route and picking sequence for orders. In view of this conversion, Pipple has also developed algorithms that continually recalculate which orders must be picked in which bin and how the order pickers need to cover as little distance as possible.
"Obviously, the remodel had a big impact on our WMS," says Ramondt. "It had to be modified very substantially." For a very short time, A.S. Watson played with the idea of replacing this custom software with standard software. "But that would mean configuring a system from scratch and we would have to work with a party that doesn't know our processes. Our estimation was that this would mean a lot more work for us and would make the project even more complex, while we have always been satisfied with the existing WMS and with the cooperation with ICT Group," explains Ramondt.
Going live in four phases
For the renewal of the WMS, the existing team on both the ICT Group and A.S. Watson sides expanded considerably. "We developed the software agile," says Ramondt. "In a structured way, newly delivered functionality was always tested as soon as the code was delivered. We managed to free up a small part of the DC to actually carry out those tests in practice."
The team was therefore very confident about going live. Nevertheless, in order to limit the risks, the migration was divided into four phases. Ramondt: "In the first phase, we only picked orders for larger customers, such as daycare centers, with items that would remain in the same location in the new setting. When that went well, we also picked consumer orders with products that were not physically moved."
After that second phase, the team took an extra week because it turned out that the integration with the conveyor system was not working properly in particular cases. "It's only when you start operating at scale that such things come up," Ramondt knows. "They are simply too rare to happen during testing." In good cooperation between ICT Group, the supplier of the conveyor system and A.S. Watson, the problem was fixed, after which phase three could start: orders from larger customers that included products moved to another location. In the final phase, all orders could be picked.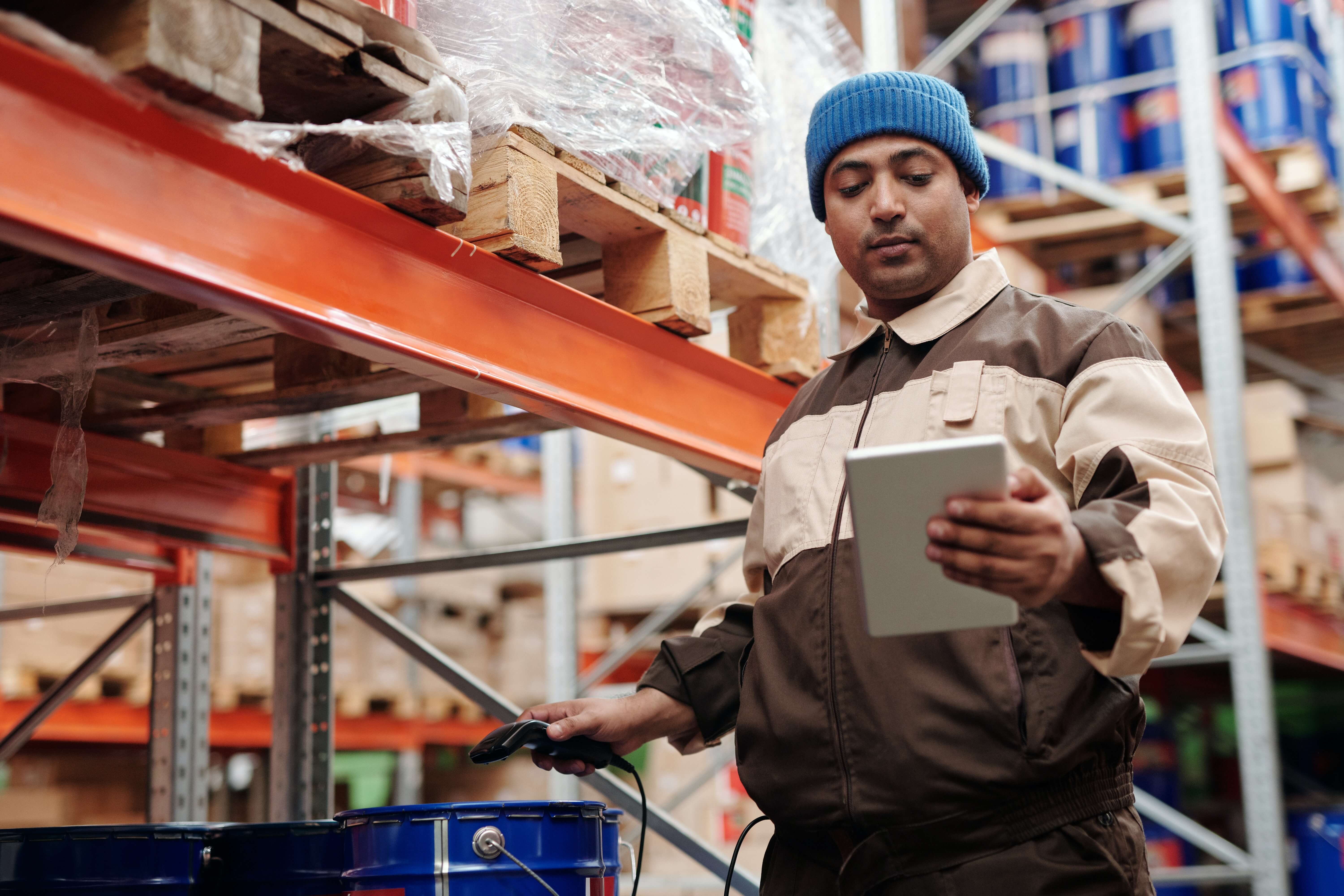 Rollout in COVID-19 time
Ramondt: "The fact that we rolled out the system in a period of five weeks is a real achievement. All the more so because this project took place in the middle of COVID-19 time, during which we had to work together remotely. It was a renovation with the store open, and because of COVID-19 we also received many more customers in the store who ordered larger orders than before. On top of that, the extra people ICT Group deployed had never been in our DC before. They got to know our processes by watching videos. They had to work with new parties and with people they had never physically met. Yet, in practice as a customer, we did not suffer from this. The deadline was met without any significant impact on our customers. That's a very big compliment to everyone involved in this project."