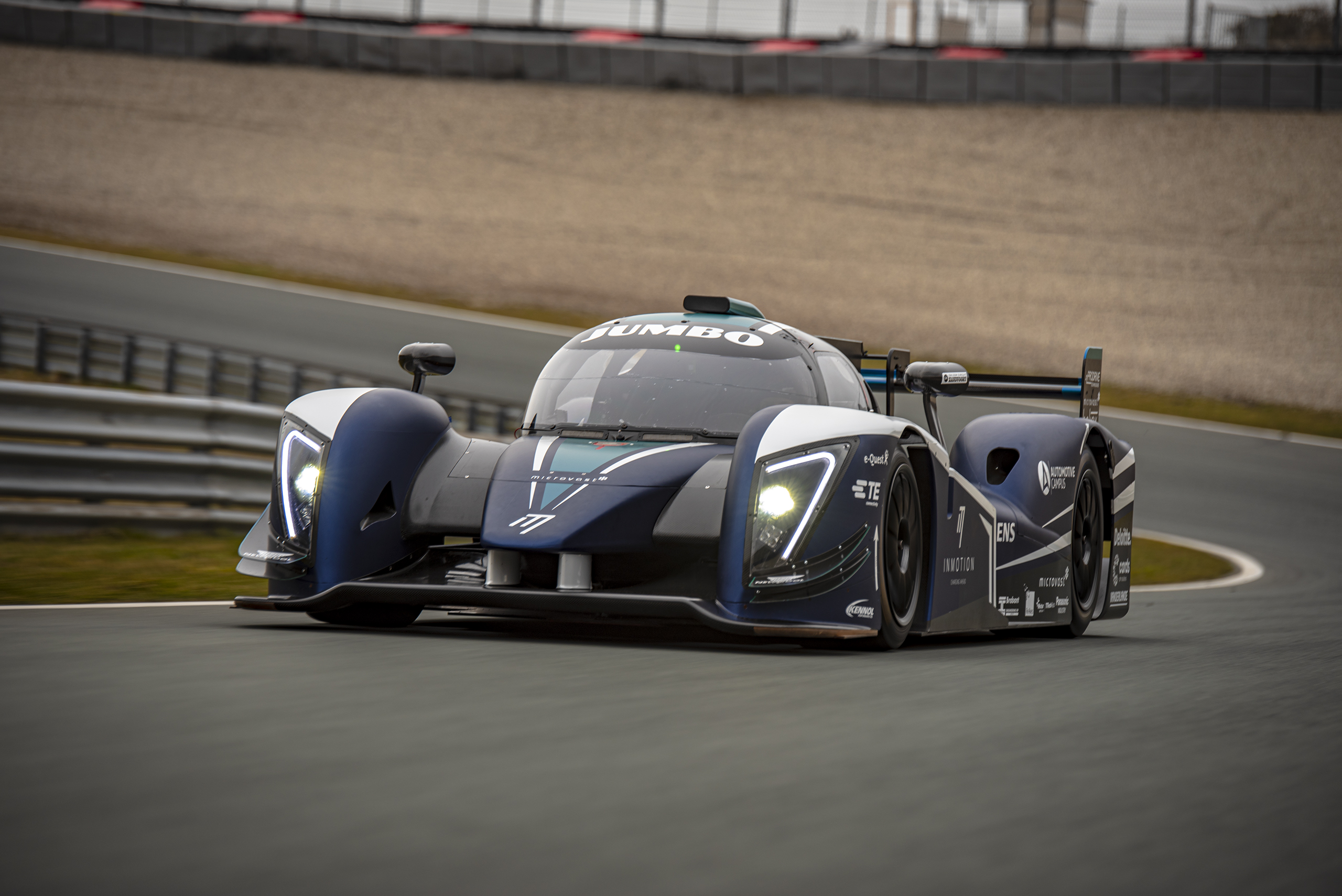 News
Great compilation that combines the work and progress of ICT Group and InMotion
This week InMotion celebrated another trackday at Holland's most famous circuit, Circuit Zandvoort. It resulted in four successful laps, tons of data and a new learning experience for the whole team. ICT has partnered with Automotive Technology InMotion to mutually develop the IM/e racecar. Check out the video above that combines the work and progress of ICT Group and InMotion.
Another step to the next level
InMotion strives to participate in the 24h race of Le Mans with their IM01 endurance racer. To optimize the racecar as good as possible, last January, the team started with extensive testing on the dynamometer. They gained insights into all sorts of data of the car. After this successful shakedown, the car is optimized for the racetrack. In February, InMotion took the IM/e to the track for the very first time. During testing they encountered some minor technical teething troubles, but it was nothing structural. This weeks trackday was another step to the next level in optimizing the racecar.
Partnership ICT and InMotion
InMotion is an automotive race team that consists of students of Eindhoven University of Technology and Fontys University of Applied Sciences. InMotion aims to participate in the 24h race of Le Mans in 2020 with their IM01 race car. Together ICT and InMotion developed the Electronic Control Units (ECU's) for the complete IM/e race car. ICT provides its Model based development Production Platform: Motar, consisting of the ECU's hardware and platform software, while InMotion develops the control algorithms (application software) for these ECU's.