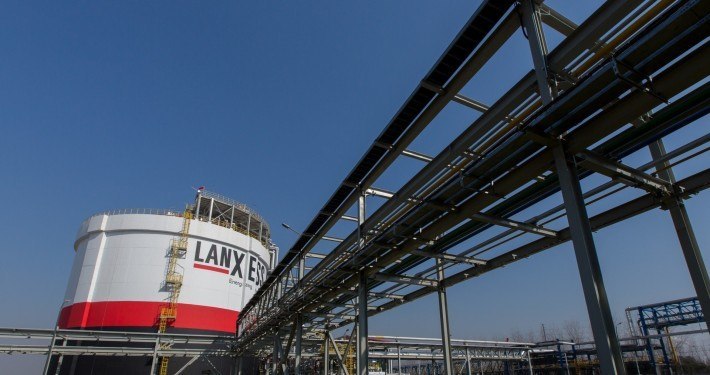 News
LANXESS selected ICT for process control solution for China plant
World's largest synthetic rubber plant enters production using advanced software from ICT
LANXESS commissioned ICT (ICT Automatisering Nederland B.V.) to supply a system to optimise operation of the production process. This will enable LANXESS both to realise its production targets and achieve high quality.
LANXESS, one of the largest specialty chemicals companies in the world, has realised a new synthetic rubber plant in Changzhou in the Chinese province of Jiangsu. The USD 235 million plant will be the largest in the world for the production of EPDM (ethylene propylene diene rubber). EPDM is primarily used in the automotive industry for sealing rubber and coolant hoses, with LANXESS estimating that every car contains around five kilogrammes of EPDM rubber. The new LANXESS EPDM plant in China is already fully operational.
The system supplied by ICT will enable LANXESS to realise its production targets whilst also achieving high quality. At the same time more efficient use of raw materials and energy will support the company's ambitious sustainability targets.
The system performing these functions was developed by ICT based on AspenTech's Advanced Process Control (APC) software. Having been a distributor and integrator of AspenTech for many years, ICT has in-depth knowledge of process optimisation. ICT previously successfully automated LANXESS's synthetic rubber production in the Netherlands. It is because of this knowledge and the good collaboration that ICT was chosen to develop a similar advanced system for the new plant in China.
LANXESS project leader Jos Schmitz: "ICT's system ensures a seamless transition when the plant's production settings are changed. This allows us to increase our focus on quality and to manufacture several product variations. Thanks to the system we get a higher yield from raw materials, produce less waste and use less energy. The system started proving its worth right from the moment the plant came on stream."
Martin Bijl, Business Development Manager for ICT Food, Chemicals & Pharma: "This contract is consistent with our strategy to help the chemical industry to optimise production processes using high-performance software such as MES and APC – not just in the Netherlands, but also for companies operating globally."