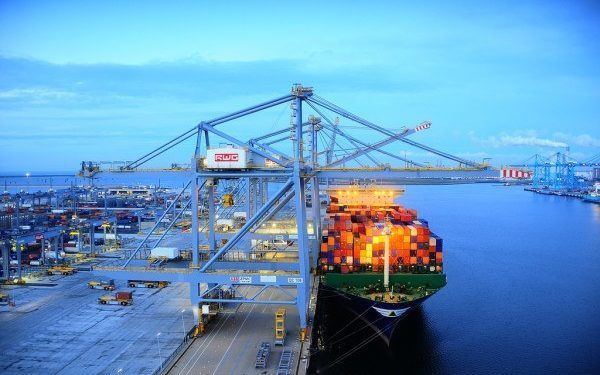 News
Rotterdam World Gateway and ICT developed web portal
Companies work together in developing and servicing E-Services portal and Mobile App's ICT (ICT Netherlands) developed the E-Services portal, including a mobile application, for the fully automated container terminal Rotterdam World Gateway (RWG) on Maasvlakte II, which will enable RWG to offer its customers operational information in a modern way.
The RWG E-services portal with matching mobile App for Apple and Android devices has become operational for all users since yesterday – 15 December 2015.
Walter Spitters, Operations Manager ICT Transport& Logistics: "In this challenging project the collaboration with RWG is key. We used SmartPortal as this product is suitable for advanced web portals such as the RWG E-Services Portal. Our track record in building web portals and the technical knowledge we have in-house enabled us to guarantee RWG a short lead time to have a first delivery of operational software."
In this challenging project the collaboration with RWG is key.
About SmartPortal
ICT developed SmartPortal to assist customers in developing and launching web portals with a large user interaction and performance. By using SmartPortal customers can shorten the time to market of new web portals and introducing new functionality in existing web portals. The SmartPortal core product consists of a large number of common used functionalities, such as user and authorisation management, multi-language support, responsive design, standardized data-access and connections to external systems and connections to mobile app's.
About RWG
Rotterdam World Gateway (RWG) is an international consortium consisting of terminal operator DP World (Dubai) and four globally operating container shipping lines: APL (Singapore), MOL (Japan), HMM (South Korea) and CMA CGM (France). RWG provides container storage and transhipment with maximum efficiency. Seamless access to Europe: seamless transit of containers from all over the world to consumers and businesses in Europe.