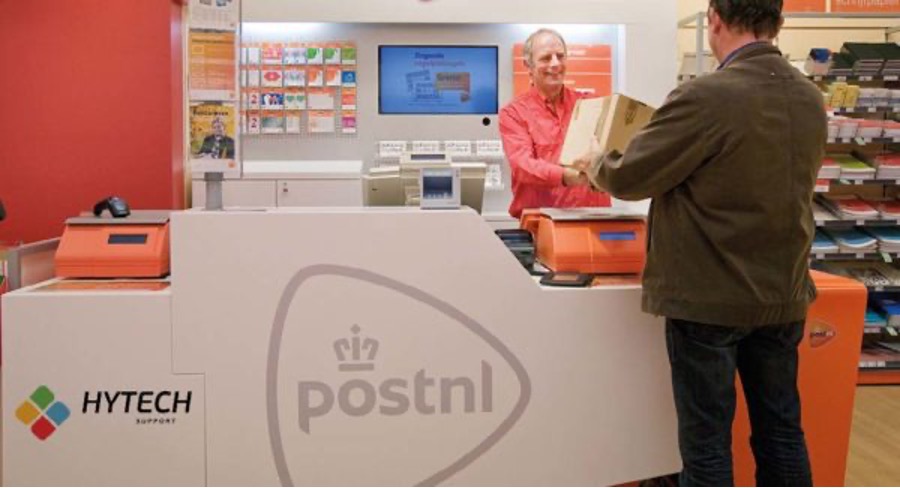 Hytech understands the importance of equipment that functions properly. This ensures that customers are happy because they receive excellent service. Hytech does this like no other, and they're not going to wait until a malfunction occurs. Instead, they provide preventive maintenance so that there are no disruptions. Their experienced and qualified engineers maintain equipment nationwide, including store fixtures. In the unlikely event of a disruption, they resolve this within the service windows.
The Hytech Service Cloud monitors more than 3300 of PostNL's weighing scales in order to minimize disruptions. Remote connectivity is an essential aspect of the service because it ensures efficient deployment of Hytech's service engineers. The portal is used to manage all scales and provides a transparent overview of the status of each set of scales. This allows Hytech to reset the scales, perform tests, and even load complete configurations, thus ensuring that a disruption at a client's site is resolved within a minimum of time. The implementation of the Hytech Service Cloud consists of a software connector installed in the weighing scales, which ensures connectivity with the Microsoft Azure Cloud. The Cloud is based on conNXT, a platform developed by ICT Group on top of Microsoft's standard IoT Suite platform. ICT Group chose Microsoft Azure Cloud because of its focus on IoT and Digital Transformation, which is clearly apparent in the platform offered by Microsoft. This enabled us to develop our conNXT platform in a minimum of time: a highly reliable, scalable and secure platform that resulted in Hytech Service Cloud for Hytech Support.
The Hytech Service Cloud was extended to include a mobile application running on smartphones used by service engineers. This application ensures fast and easy deployment of new scales by scanning a 3D barcode, which configures the settings of the scales as well as the registration of the scales in the Hytech Service Cloud. This extension reduces the time required for an installation by no less than 50%. What's more, it also reduces the workload of the back office staff because the service engineers can do all their work themselves. A further expansion of the platform planned by Hytech Support is a Predictive Maintenance module. The data collected within the platform will allow sufficient analysis capabilities to make predictions of when a set of scales is about to stop functioning.
"This feature changes Hytech Support into a real Data Driven Support organization in which "Weighing as a Service" can be included in future business models."
ICT Group's role
Changing customer markets demand flexible solutions. This is certainly true for the market of Hytech Support, in which customer requirements are continuously changing. The required solutions allow Hytech Support to excel in what they're good at: making life easier for their customers by supporting them with smart and timely services. ICT Group assisted Hytech Support by creating their digital roadmap, including the related solution. Hytech Support selected ICT Group as their partner because of their knowhow and expertise in the domain of IoT, Cloud and Digital Transformation. Our domain expertise in Logistics allowed us to provide the relevant and correct advice. The Hytech Service Cloud project varied from providing access to weighing scales by means of the conNXT connector to configuring conNXT Cloud for monitoring, management, data storage, reporting, narrow casting and data analysis of the scales. The entire solution is managed by ICT Group's Managed Service organization, which works together with Hytech Support on a daily basis to provide customer services.
About Hytech Support
Hytech Support is the technical service provider for shops and installations. As a service partner and technical specialist, they have the knowhow, the empathy and the passion needed to understand their clients' requirements and to provide them with excellent services like no one else can. As a family business, their staff takes a passionate approach to their clients' projects. They are honest, driven, ambitious, team orientated, enthusiastic, and they put their heart and soul in their work. Working together as a team, they make life easier for their clients.