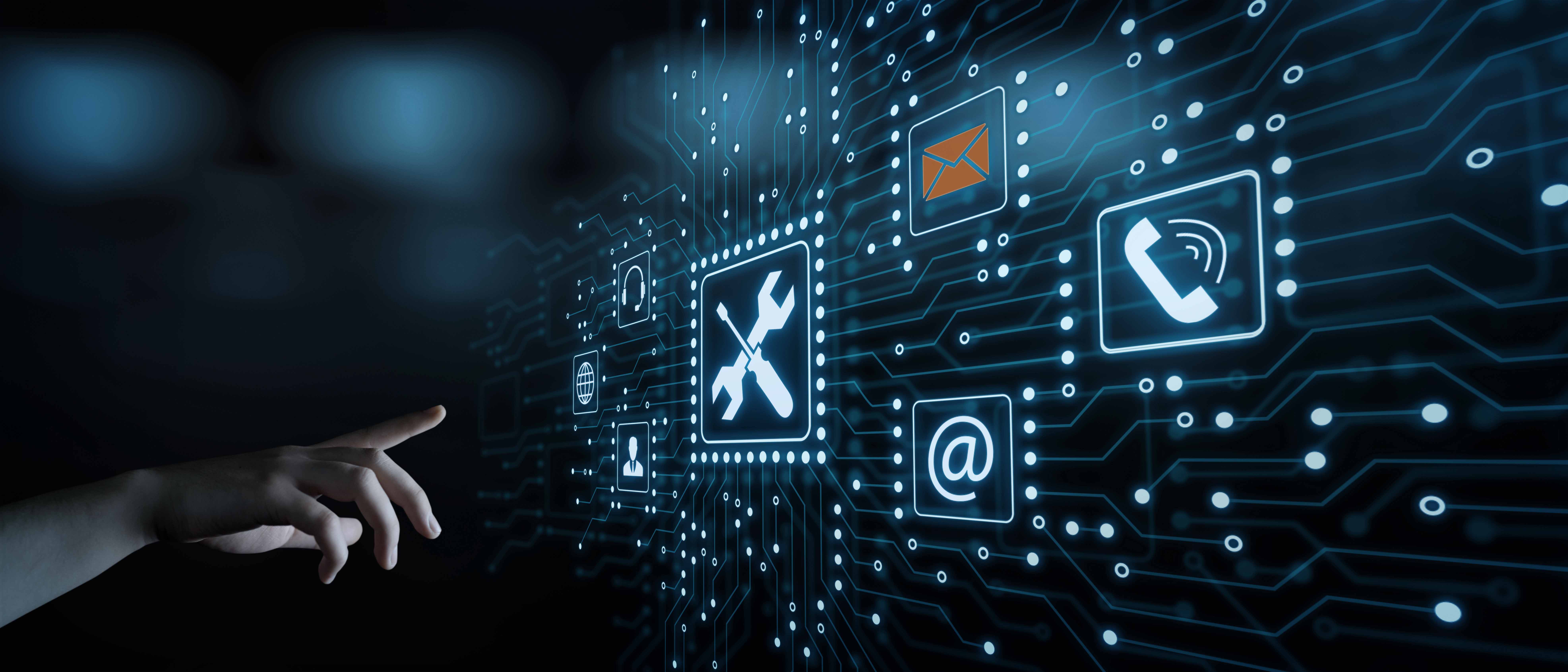 Solution
Iris SCADA HMI software for process automation
Turn asset data into process and decision-making information
To support our clients in the automation of processes, operations, assets, and equipment we developed Iris SCADA (Supervisory Control and Data Acquisition) HMI software.
Flexible and easy 
OurIris SCADA HMI software for automation, developed in-house, assists clients in strengthening their operational activities and reducing their costs. From a central control room or on location, you convert data of divergent assets into process and decision-making information and you instantly send commands for machine and process control. Process visualisation, alarms, trending, data logging, and interfacing are default functionalities. The open system database enables advanced reports. And with the HMI function you control machines locally. The Iris SCADA HMI architecture guarantees flexibility, easy integration, configuration, and expansion with which you safeguard your investment.  
You can contact our expert to request a demo of the Iris SCADA HMI.
References
The first installation to be equipped with Iris was the salvaging of the Russian nuclear submarine, Kursk, in 2001. The high requirements in this globally known project could not be realized with ordinary SCADA software. Since then, more than 500 Iris licenses have been installed at different customers in different markets.
A selection of projects:
Kursk Salvation & many other heavy lifting projects (Mammoet)
Packaging line (DSM)
Vacuum Test Centre (TNO)
Offshore gas production platforms (IOG)
Puzzle Parking (Lödige)
Do you want to work with Iris SCADA HMI software? 
Working with Iris SCADA HMI software requires expertise, inventiveness and a goal-oriented attitude from you.