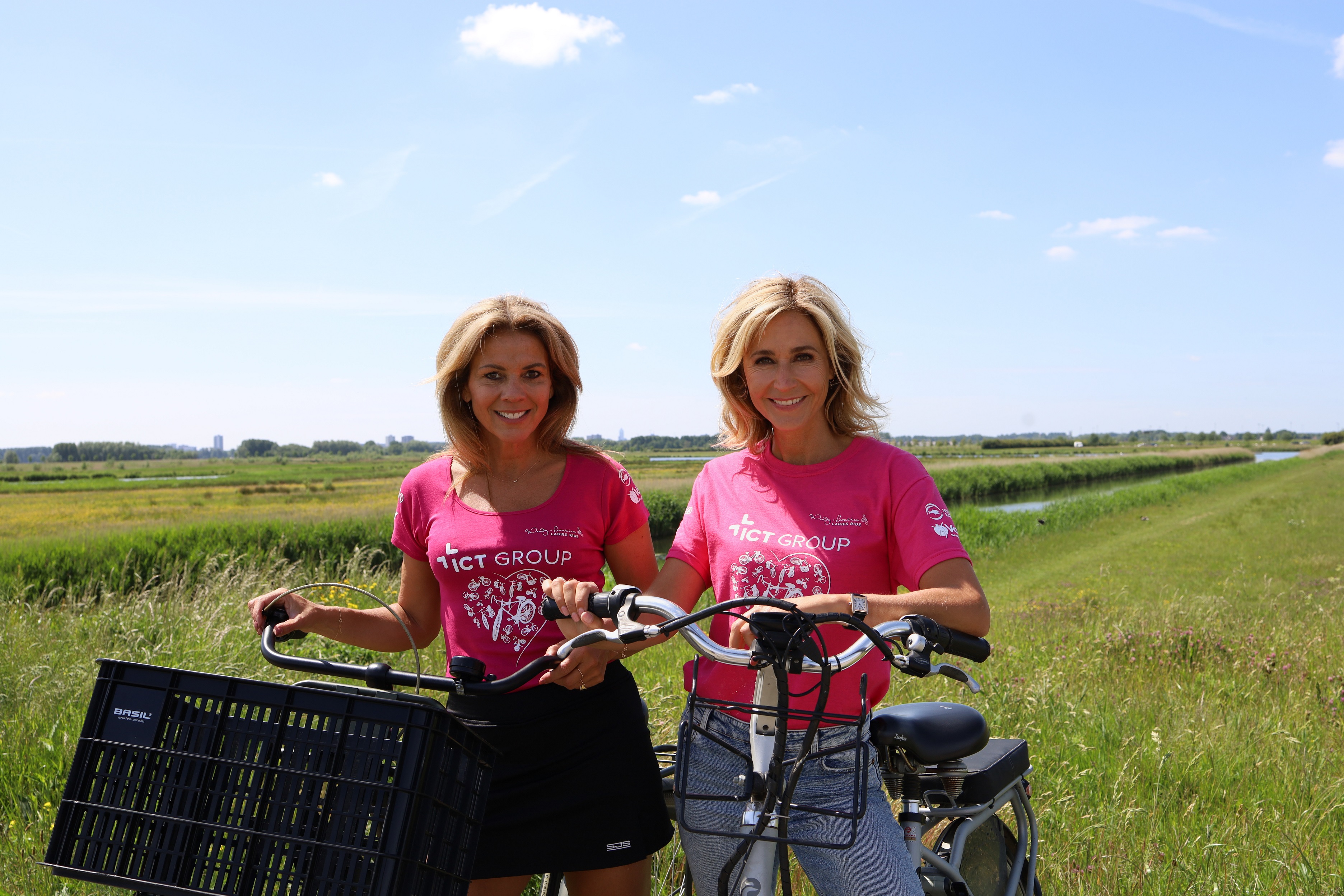 News
On tour with ICT Group at Rotterdam Cycling Festival!
On Saturday 16 and Sunday 17 July, the Rotterdam Cycling Festival will take place. Health and exercise are central during this event. The event fits perfectly with ICT Group's vision and the Go for IT! campaign, with which we inspire and encourage our employees to keep moving and get the best out of themselves. Everyone in his or her own way.
Ladies ride 17 juli
An important part of the Rotterdam Cycling Festival is the Ladies Ride on Sunday. ICT Group is proud to support this initiative. With Leontien van Moorsel and Wendy van Dijk leading the way, all participants in the Ladies Ride cycle in an eyecatching pink ICT Group outfit. The 800 participants also include a large group of ICT Group colleagues. Routes have been mapped out of 25, 45 and 80 kilometres, and participants can take part on a normal bicycle, racing bike, hand bike or e-bike. For each participant, a fixed amount is donated to the Erasmus MC Foundation.
Read all about the collaboration between ICT Group and the Ladies Ride. 
L'Étape Rotterdam by Tour de France 16 Juli
The men have a big challenge ahead of them on Saturday. Then the road race L'Étape Rotterdam by Tour de France will take place. This is really something special for the fanatical cyclist and also on this day ICT Group colleagues will participate. The L'Étape Rotterdam is a closed circuit of 135 kilometres for the ultimate Tour de France feeling.
Spectators are welcome!
The Rotterdam Cycling Festival is a unique sporting event in which ICT Group employees participate in large numbers and show their sporty side. Spectators are also more than welcome! The Rotterdam Cycling Festival offers plenty of entertainment. In the tour café you can listen to special guests from the world of cycling, there are food trucks from all over the world and there are great musical performances.
You can find the website of the Rotterdam Cycling Festival here.
Campaign Go for IT!
The cooperation with the Rotterdam Cycling Festival is a good example of the activities in the framework of Go for IT! With Go for IT!, ICT Group wants to contribute to promoting a healthy body and healthy mind, strengthening an inclusive work environment and increasing and sharing (technological) knowledge. We offer our employees a wide range of activities in which they can work on their physical and mental health, both individually and collectively. Participating in challenging events and initiatives together also creates a sense of belonging. That too is important to us.
Read more about the activities in the framework of Go for IT!