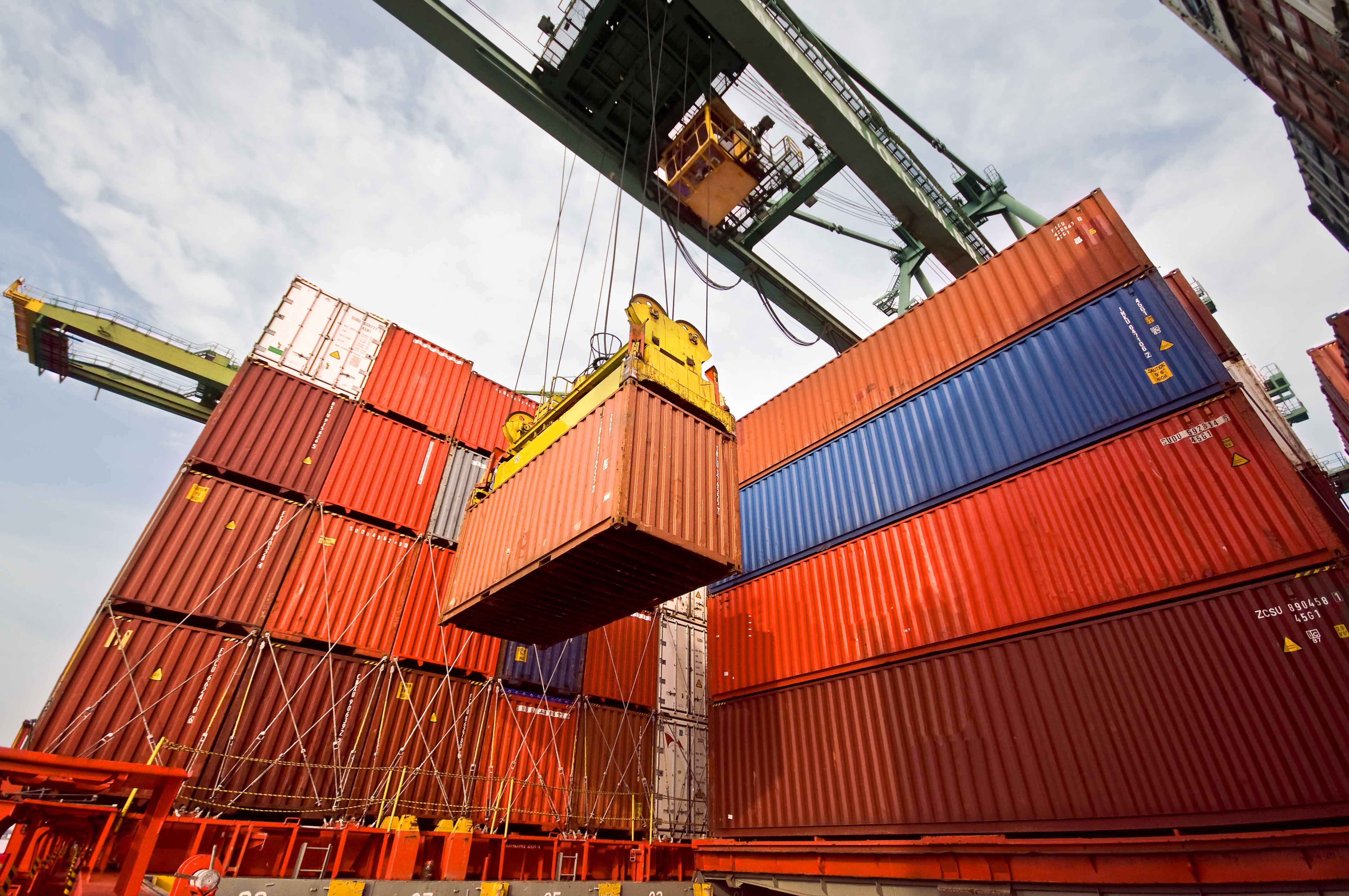 Solution
Process Control System for Automated Container Terminals
The transportation of goods in containers has shown a massive growth over the years worldwide and is still expanding. Modern container terminals build the bridge between the different modalities which are used in today's container transportation. Loading and unloading equipment is combined with storage areas in order to link different types of transportation.
Advanced terminal management software
Advanced terminal management software is required to facilitate an efficient and cost-effective operation. Depending on the location of the terminal, it must be possible to load and unload containers from:
Deepsea ships,
Feeders, Coasters,
Barges,
Trains (railway),
Trucks (road).
At modern container terminals, all of these modalities come together. Container flows must be uncoupled by using buffers. Also storage times at the container terminal must be kept as short as possible to shorten the delivery times of goods from supplier to end customer.
The Process Control System is designed for high throughput automated container terminals, equipped with ASCs and AGVs, combined with manned equipment. Operations is based on the logistical decoupling of waterside container flows and landside container flows. Containers are stored in an automated stack. AGVs are routed automatically by PCS for optimal performance of the ship to shore operation. ASCs operations and stack usage are automatically optimized to support QC and AGV operations at waterside and to serve SC's operations at landside. Operators can use an extensive set of screens and functions to configure and influence the execution of the container handling process.
The critical success factor for the PCS performance is the optimized support for the QC operation. PCS controls operations to remove containers from the QC area when the QC is unloading the ship, and to supply the requested containers in time for ship loading operations. PCS uses moments where the system is not fully occupied to reorganize the automated stacks. The containers are moved to the location where the destination ship is planned. This reduces the time to transport a container to the QC at moments it really matters, "Quay Cranes must never have to wait".
More information about Process Control System?
Proces Control System for Automated Container Terminals
Would you like working with Process Control System?
Working with PCS requires expertise, inventiveness, and a goal-oriented mentality. With your team of PCS specialists, you contribute to our client's success directly.