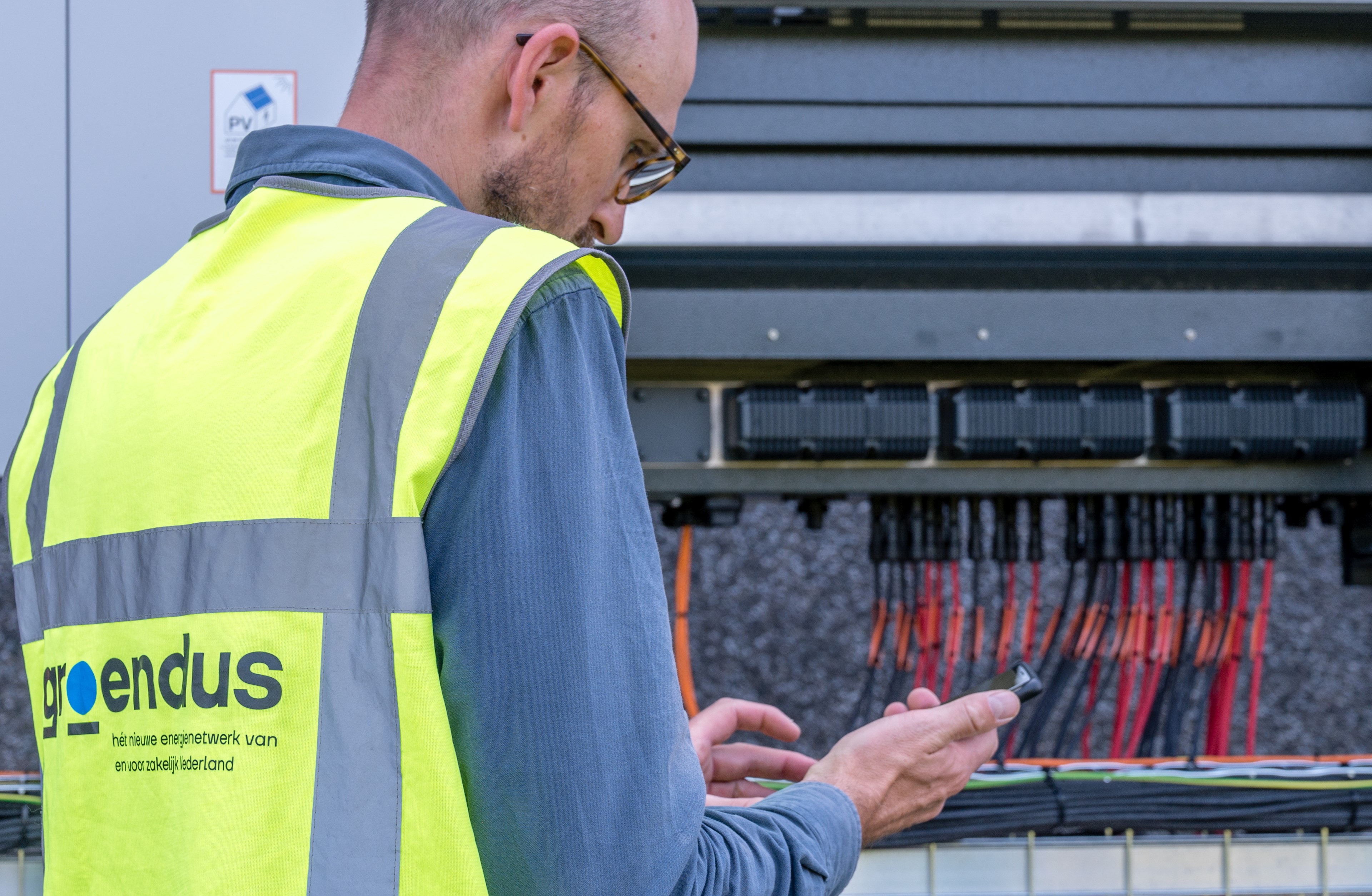 News
Groendus strengthens energy management platform with the acquisition of EnergyNXT
Sustainable energy company Groendus acquires IoT-platform EnergyNXT from ICT Group. EnergyNXT offers a proven solution for energy monitoring and the control of energy-specific equipment. It optimizes energy generation, -consumption and all associated energy flows. With the acquisition of both the platform and the EnergyNXT development team, Groendus brings its customers one step closer to 100% green energy.
Intelligently controlling energy equipment
The EnergyNXT software is built on ICT Group's latest generation Internet of Things (IoT) technology. It connects various energy installations and intelligently manages them based on real-time forecast and market data. For example, the platform interlinks solar panels, charging stations, batteries and heating systems. But also energy-consumptive installations, such as cold stores and freezers, can be optimally controlled from the EnergyNXT platform.
With the EnergyNXT platform, Groendus allows her customers to efficiently use as much of their self-generated sustainable electricity as possible and to supply it to the energy markets. It is a big step in Groendus' sustainable mission: 100% green energy for everyone.
Independent of fossil energy
The EnergyNXT platform will be fully integrated into the existing Groendus platform. Offering a seamless integration with the innovative trading place for sustainable energy: the Groendus Energy Marketplace. The total approach of smartly managing self-generation and energy consumption and the additional purchasing truly sustainable electricity, makes companies increasingly independent of expensive fossil energy.
"We enable our customers to break free from the vagaries of the traditional energy market and take control of their sustainable energy needs" explains Groendus CEO René Raaijmakers. "We help them with everything from energy saving, smart consumption and self-generation to sustainable purchasing and sales. This can only be done in a perfect interplay between all the facets of energy management. EnergyNXT's state-of-the-art platform is a vital link in this. Therefore we are very proud to add this expertise to our services and we warmly welcome our new colleagues!"
About EnergyNXT
EnergyNXT was developed by OrangeNXT, part of ICT Group B.V. OrangeNXT develops Software as a Service solutions. The acquisition creates more focus within OrangeNXT for other activities, while the energy management software can be further evolved by Groendus' development team. The employees who have developed EnergyNXT will be employed by Groendus.
"With EnergyNXT, we have laid the foundation for an advanced energy management system" says Huub van der Linden, Managing Director OrangeNXT. "Groendus is able to further develop the platform, in order for it to contribute on a large scale in making business in the Netherlands more sustainable. They can help entrepreneurs reduce both energy costs and CO2 emissions. A win-win situation!"