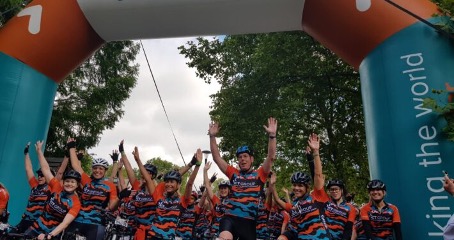 News
Team of 500 Power Women in the Amstel Gold Tour
What an amazing sight to see a special team of 500 women at the start of Amstel Gold Race on Saturday 11 September 2021. ICT Group was the main sponsor of this great initiative by Leontien van Moorsel, Wendy van Dijk and Anouk Smulders.
In this team there were also a number of colleagues from ICT Group. In just two months' time, these nine power women were trained by Leontien van Moorsel for a long ride through the Limburg hills. The Geulhemerberg, Kloosterberg, Fromberg and of course the Cauberg. Nothing stopped them from reaching the finish line.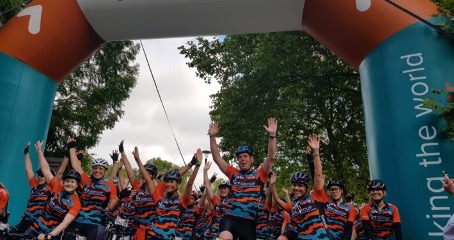 "We are so proud of these women", says Carla Stuifzand, marketing director. "They have shown that with perseverance, training, fun and togetherness you can achieve anything. I invite you to meet Inge, Priya, Merle, Khushboo, Anisha, Jyotsna, Claudia, Floor and Jolijn and hear their story."
"Just like cycling, the IT world is still mainly a man's world", says CEO Jos Blejie. "We are happy with the influx of women into our company and want to to offer them the opportunity to develop themselves. It was therefore a logical step for us to support the initiative."
The sponsorship is part of ICT Group's Go for IT! campaign, in which well-being, vitality, inclusiveness and collaboration are key.