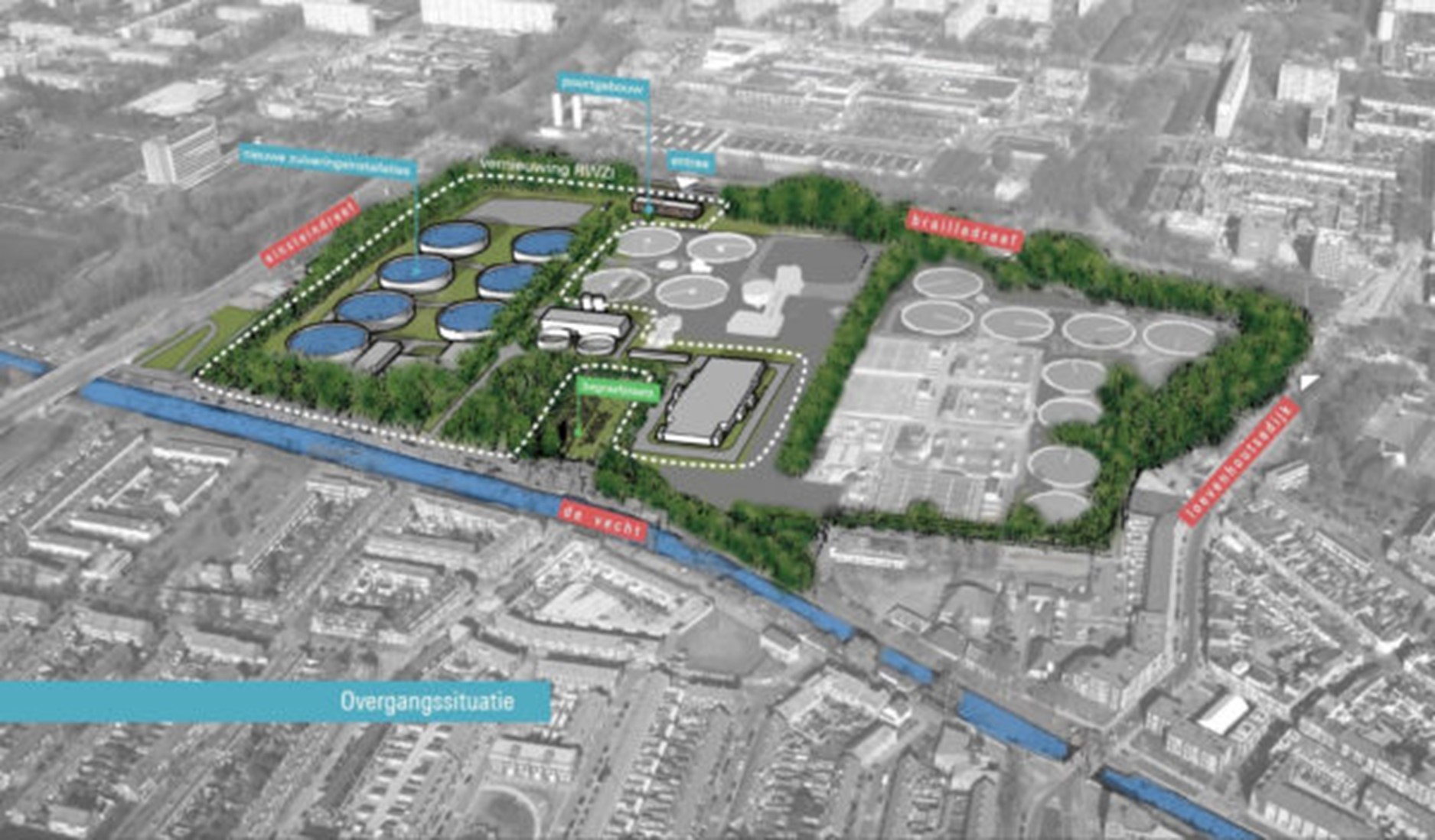 Project
Hypermodern sewage treatment plant relies on ICT Group process automation
The Stichtse Rijnlanden water authority is currently building a new sewage treatment plant in Utrecht. The hypermodern plant, which is set to replace the old plant, will treat the sewage of more than 430,000 population equivalents, making it one of the biggest sewage treatment plants in the Netherlands.
The new plant uses Nereda technology, a method developed and patented by Royal HaskoningDHV that simplifies and shortens the waste treatment process. The Heijmans and GMB Civiel consortium selected ICT Group for the complex process automation. In line with the principles of Systems Engineering, ICT Group developed the SCADA system for the central operation and the software for the PLCs that control the electrical components, such as sensors, valves and pumps.
The software for the control of the waterline (treats sewage with sludge) had to be built in just six months. An additional challenge was that the specifications for the electrical components were not fully known at the time. ICT Group solved this with flexible software development. We first developed PLCs for which we had the specifications relevant to the programming. We then moved on to programme the remainder of the software as soon as the other specifications were available. This enabled ICT Group to fill in the 'gaps' in the software framework in phases and still meet our deadline.
The first operating units will be taken into operation in April 2018. This will follow the Testing & Commissioning phase, which involves testing all the separate components to see whether they operate in line with their specifications and their synchronisation with other components and disciplines. The goal is to have the completely new sewage treatment plant up and running at the end of 2019.
The challenge
Develop and build process automation with limited specifications for the biggest and most modern sewage treatment plant in the Netherlands.
The solution
ICT Group opted for flexible software development, in which the availability of the specifications for the software decided the order of development.