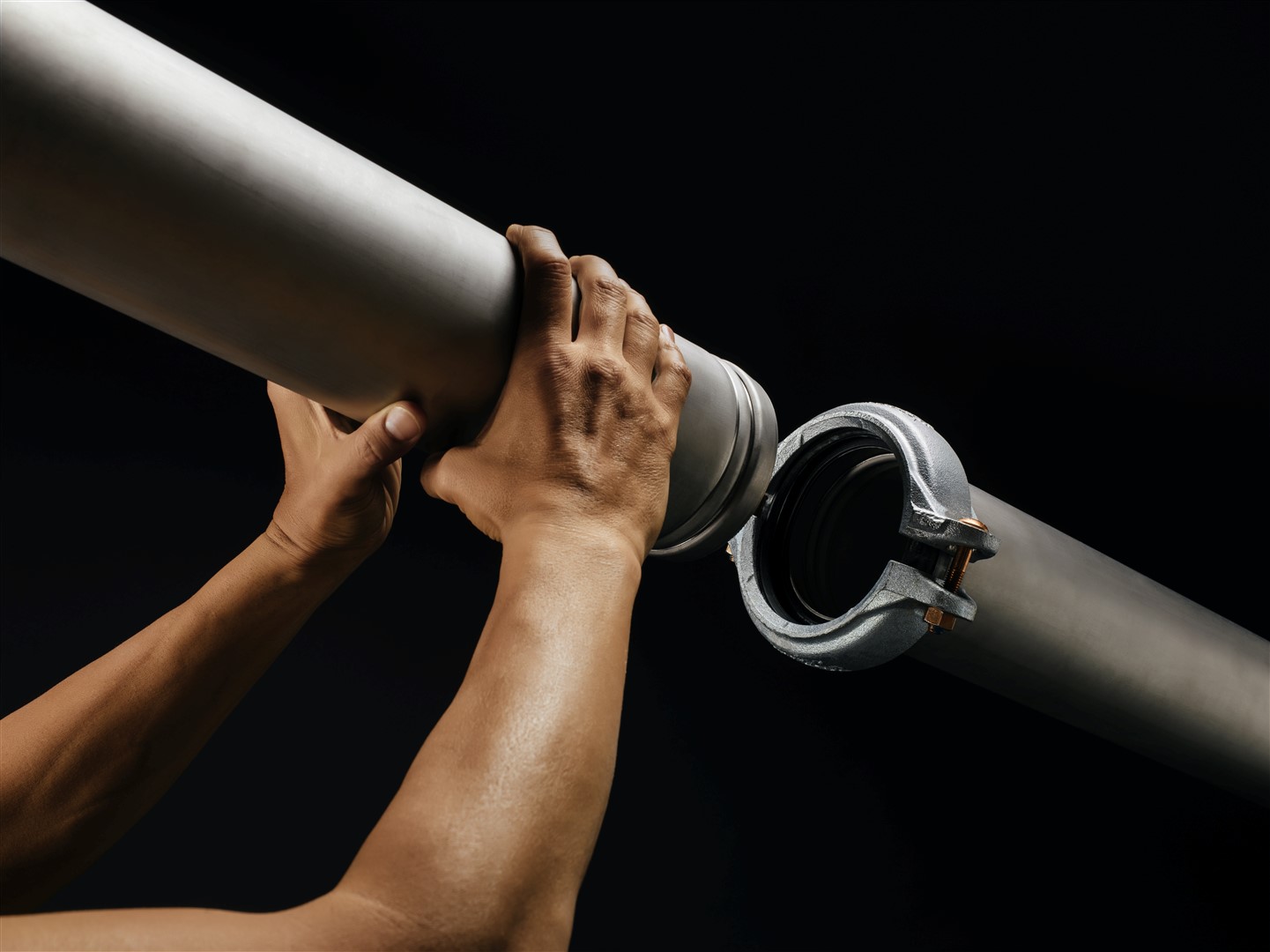 Victaulic is the originator and world's leading producer of mechanical pipe joining solutions, including grooved fittings, valves and couplings. The company has 14 manufacturing facilities and 29 branches worldwide with 3,600 employees and over 1,900 global patents. Victaulic continues to expand across the globe, with worldwide manufacturing facilities. By focusing on a supply chain model that promotes communication and synchronization between strategic sourcing, factories, inventory management and logistics, Victaulic is capable to meet its global supply needs.
The challenge
The existing logistics solution at the main branch location in Belgium could no longer comply with the growth, which demanded a more sophistic logistics solution. The registration of article numbers from new received parts, the matching of article numbers with storage locations and the management of order pick activities had reached its limits. The stock volumes at Victaulic Europe expanded too much.
The challenge was to implement a smart end-to-end logistics solution, which could manage all activities in receiving, unpacking and storing goods – including the management of storage locations and the management of mobile and vast internal transportation – as well as the picking, packing and finally expediting shipments.
The solution
ICT Group implemented the Smart Warehouse Management System (SmartWMS), which controls and manages the distribution centre of Victaulic Europe. The WMS manages the material handling automated operation. The SmartWMS solution interfaces with the Automated Storage & Retrieval System (AS/RS) cranes and conveyor systems as well as the ERP system of Victaulic. The challenge was to deliver an end-to-end logistics solution for Victaulic with a smart and seamless integration, utilising the intelligence of the SmartWMS and the AS/RS controllers from Lalesse.
The result is a robust and flexible AS/RS solution where the SmartWMS and AS/RS functionality are melted together seamlessly. The throughput has been significant, deciding Victaulic also to store fast-moving products in the AS/RS without requiring any consultancy or modification to the deliverables.